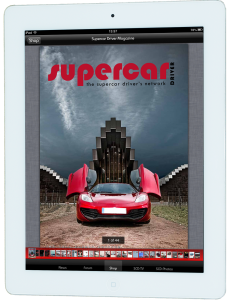 An App Built For Members
Using industry standard frameworks we incorporated a magazine viewer as part of the Supercar Driver application. This allowed members to enjoy reading about club stories and features all from the comfort of their phone or tablet
Media Rich Environment
The app integrates with Zenfolio for images, Youtube for Videos and Supercars own RSS feed and forum software to bring a media rich environment to user of the application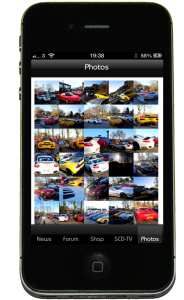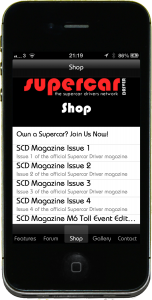 In app purchase ready
We developed an in app purchase model for Supercar Driver giving their products access to the iOS market, currently standing at over 500 million devices, because of this we developed the app to be a universal application working on both iPad, iPad Mini, iPhone and iPod Touch
Abele Apps created an app for members of Supercar Driver to keep them up to date with all aspects of the club.
I had full confidence in Abele Apps, in that they would deliver exactly what we agreed and more! We were very impressed.
Ultimately our app has given our members a new way to connect with the club and we will be working with Abele Apps going forward to further enhance the app.
Many thanks from Supercar Driver